Summer Program
June 14-15th, 2022 (Tue/Wed) - 8:00a to 12:00p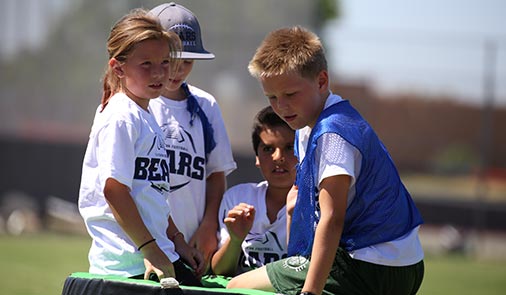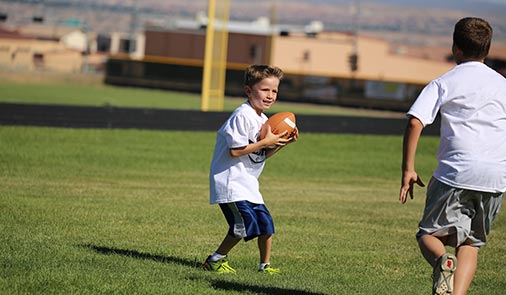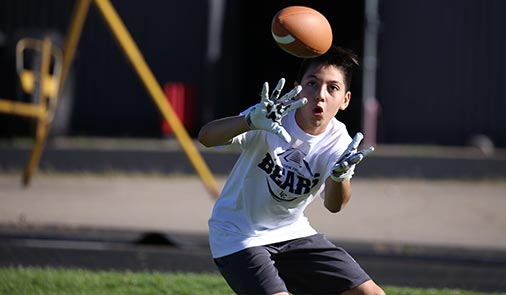 Click here to register! Registration open to first 100 athletes due to capacity limitations.
This camp will be a focused football skills camp for kids entering 3rd-5th and 6th-8th. They will be seperated by ages for the majority of the camp and coached by the 2022 La Cueva High School football players!
5 Event NFL style Combine (comparative results, age specific tips)
Core Skills Training (agility, speed, explosiveness)
1 on 1 Position Training
Intro to Weight Training (6th-8th)
Team Competitions (7-on-7, Water balloon fights, Dodge Ball)
While your young athletes will gain valuable knowledge from the La Cueva players and coaches, the overall focus will remain on providing a positive experience to athletes of all skill levels.
We can't wait to kick off the 2022 Summer with you out on the La Cueva Football Field!
Cost-$80 per participant ($90 for day of sign up)
Cost includes snacks, camp shirt and Player's booklet with performance evaluation sheet.
Overall Camp Champ Award will be given to each age group!