2021
Lift-a-Thon
The annual program, held each year in July, pits teams of players agains't each other to lift weights and raise money for the Children's Cancer Fund of New Mexico.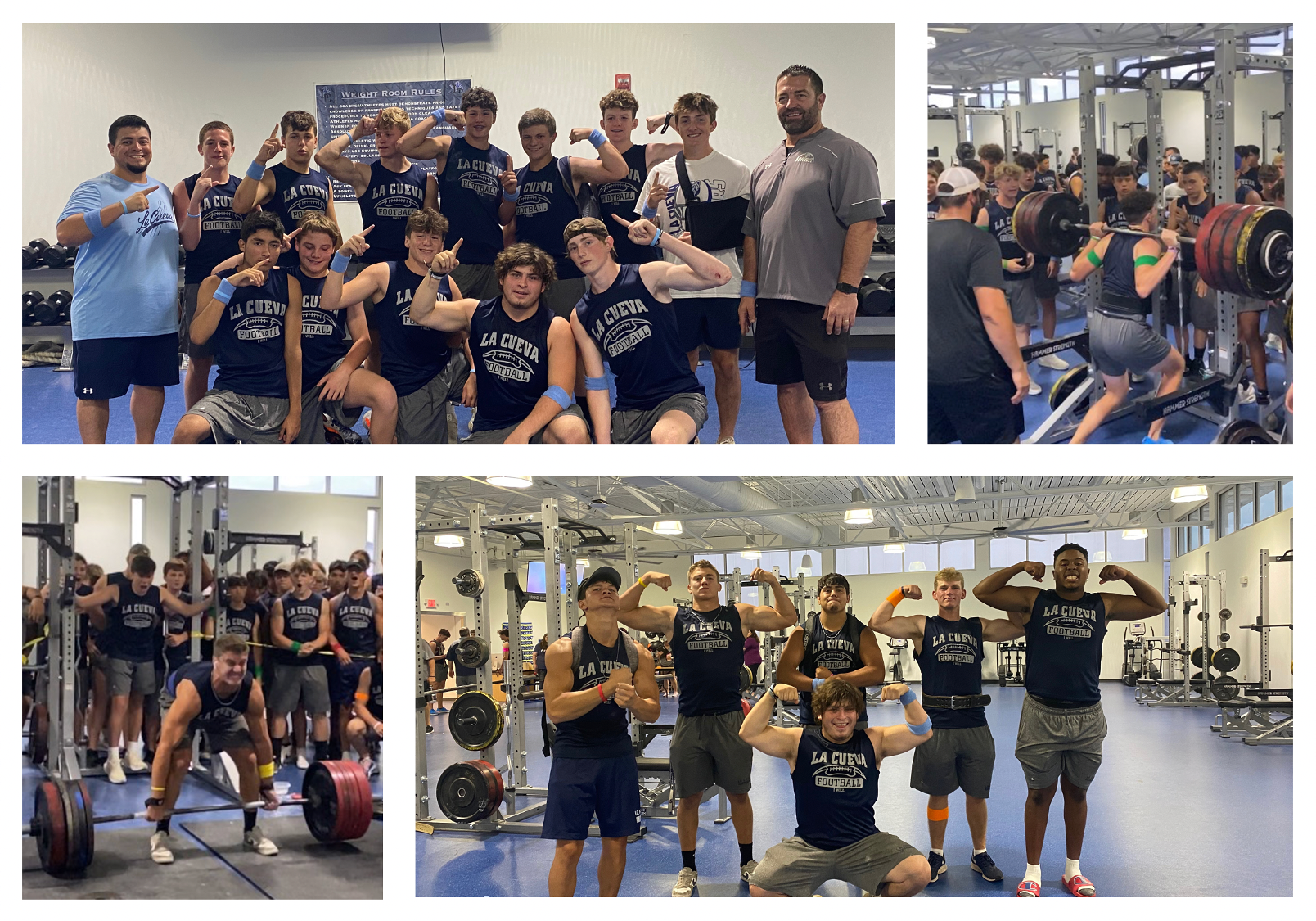 More Photos available on our Shutterfly page!
In 2021, 139 La Cueva football players, representing all 3 program level teams, participated in the Lift-a-Thon and lifted over 83,600 pounds. The players broke off into 6 teams to compete and complete for their personal bests.
Top Lifters for each team:
Deven Dyer (1250 lbs)
Antonio Dominguez (1240 lbs)
Edgar Cuvas (1510 lbs)
Tino Reyes (1375 lbs)
Hunter Haemker (1360 lbs)
Julian Trujillo (1470 lbs)
With this fund raiser, the La Cueva program donated $1200 to the Children's Cancer Fund of New Mexico.
Albuquerque's Homeless Families
Saranam Community Service - Players participated in a day of giving back by volunteering their time to help support the housing needs of Albuquerque's homeess families.